Are you a history lover? The BVI hides some unique stories that you can discover while sailing!
The British Virgin Islands are no stranger to legends and stories. They have made the BVI what it is now: A cluster of islands riddled with mystery as well as one of the most sought-after tourists and sailing destinations in the world.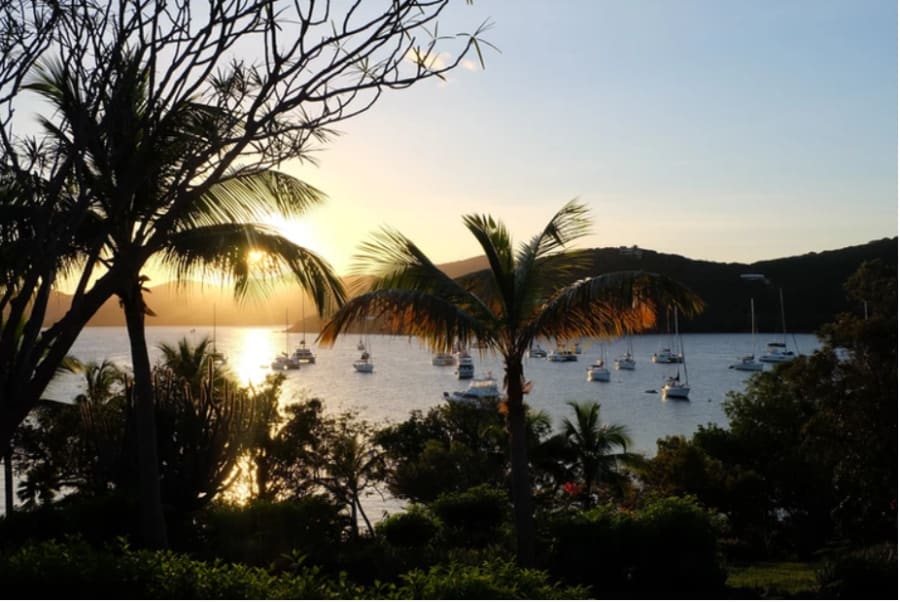 Take a quick look at these 3 unique historical facts to get inspired & start planning your charter today.
The Wreck of the RMS Rhone
RMS Rhone was a UK Royal Mail Ship owned by the Royal Mail Steam Packet Company (RMSP). She was wrecked off the coast of Salt Island in the British Virgin Islands on 29 October 1867 in a hurricane, killing 123 people.
Numerous artifacts from the wreckage are still visible today and the sunken ship has become a very popular scuba diving spot in the BVI.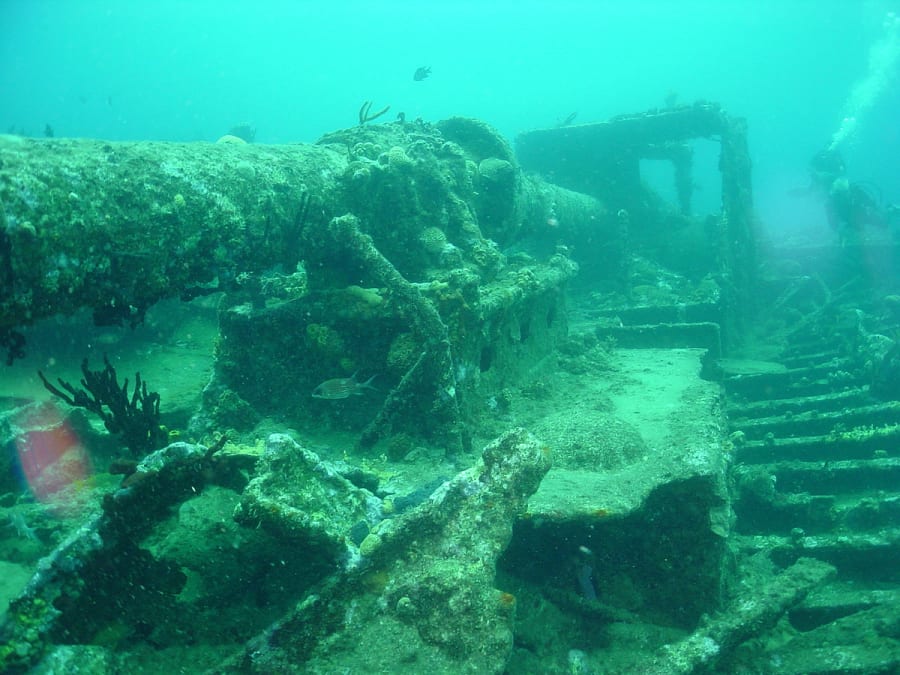 PLAN TO SAIL SALT ISLAND & DIVE THE RHONE

Norman Island
Among the many chunks of land, Norman Island is reputed to be the inspiration for Robert Louis Stevenson's pirate novel Treasure Island.It is said that the island was named after a pirate captain who bought or leased it at some point during the early 18th century.
In August 1750, a Spanish treasure galleon named Nuestra Señora de Guadalupe sought shelter from a storm on the North Carolina coast. The crew mutinied and the treasure, said to consist of 55 chests of silver coins, was loaded into two separate ship, one of which was carrying Owen Lloyd. The first vessel was lost, but Lloyd escaped to St. Croix. After disposing of some of the money, he proceeded to Norman Island where the treasure was buried.
Norman Island has so many caves, hidden bays, and wrecks that many tourists still explore hoping to find treasure one day.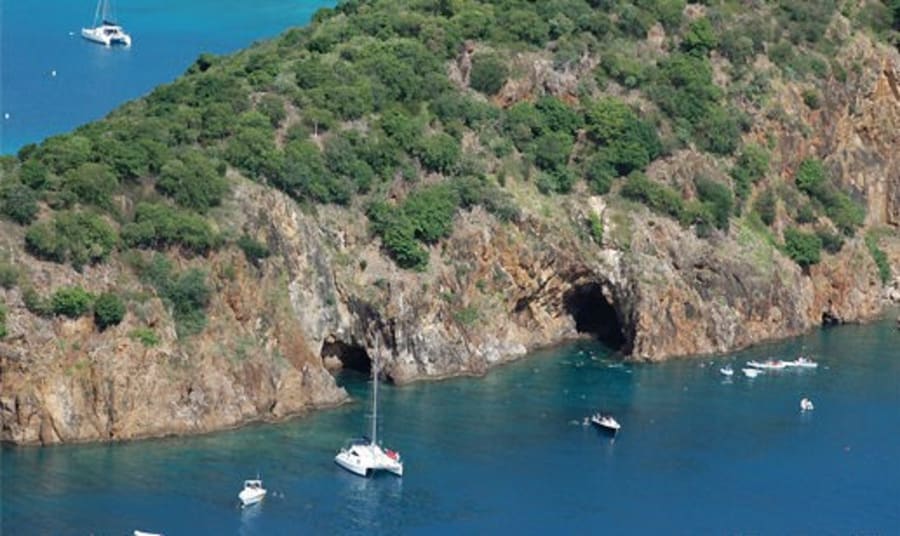 PLAN TO SAIL NORMAN ISLAND IN SEARCH FOR TREASURE

Bellamy Cay
Finally Bellamy Cay , commonly known as Trellys Bay on Beef Island. Formerly called Blanco Islet, this island is named after its most famous resident, "Black Sam" Bellamy, the "prince of pirates".
For much of his very short but wildly successful campaign of piracy in 1716 and 1717, Bellamy used this islet, which was named Blanco Islet at the time, as his base of operations, while crew members used the protection of Trellis Bay to maintain their fleet of ships.
Fast forward to modern times and now the cay has been the home of the restaurant and bar called "The Last Resort". Now you too can have a drink of rum on the same island as Black Sam Bellamy once had!