7 Things to do in the USVI
1) Coki Diving Center Night Diving Tours
Coki Diving Center Night Diving Tours are offered for certified divers visiting the St. Thomas region, available with proof of Scuba or Open Water Diver Certification licensing.
It has received several Best in the Virgin Islands awards for its eco-friendly daytime and nighttime excursion dives.
Tours meet daily between 5:30pm and 6:30pm, depending on sunset times throughout the year. Dives last approximately one hours, offering opportunities to see marine life such as eels, stingrays, and octopuses.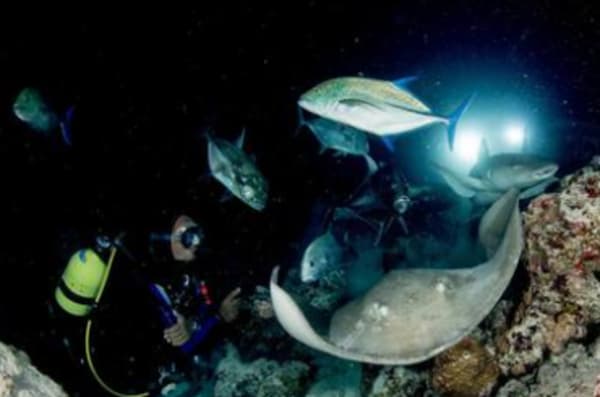 2) Virgin Islands National Park
The Virgin Islands National Park is St John's largest and most popular attraction. It covers 3/5 of St John's landmass and includes 12,624 land and marine acres that encompass pristine beaches, coral reefs, hiking trails, wild donkeys and 800 types of plants. There are also ancient artifacts from the pre-Columbian settlers and remnants of colonial sugar plantations.
Rangers also offer evening sky watch programs where they teach you about the constellations at the Cinnamon Bay Amphitheater, then take you on a nighttime beachside sky tour.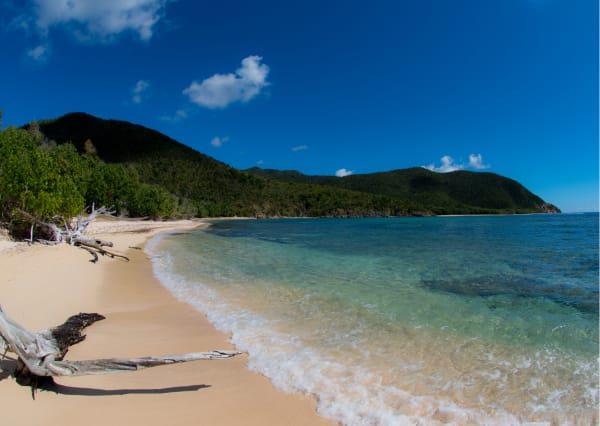 3) Coral World Ocean Park
This small but exciting aquarium next to Coki Beach is arguably St. Thoma's most popular man-made tourist attraction. It boasts a giant circular undersea observation "tower" with more than 20 viewing stations, where you can see the reef animals in their natural habitat without getting wet.
Coral World also features land animals!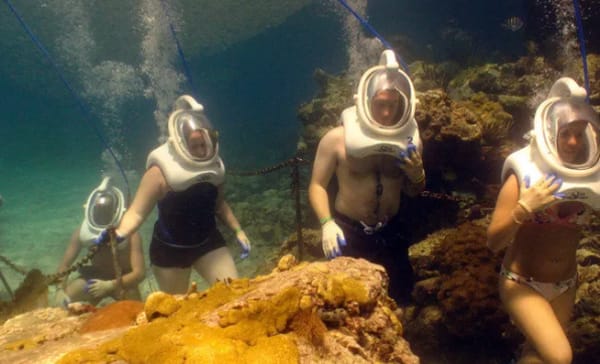 4) Buck Island Reef National Park
This fascinating uninhabited island has been called the most important attraction in the Caribbean for its ties to history and its abundant marine life, including sea turtles. Buck Island is actually the only underwater national park in the world, and features a marked underwater trail.
Snorkelers or divers can see vivid elkhorn coral reefs, 250 species of tropical fish, marine plants, and rock grottoes. Above the surface, the white sand Turtle Beach is one of the finest in the world.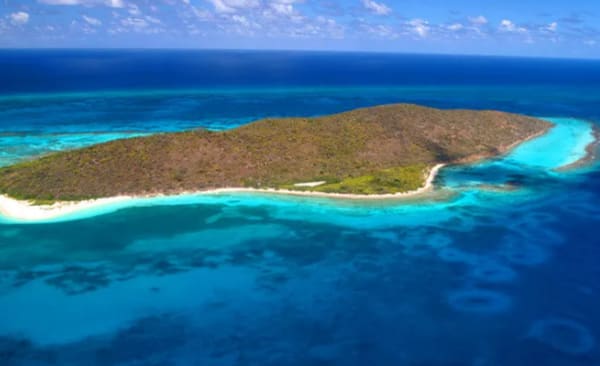 Trunk Bay is sort of the Holy Grail of St. John beaches, offering a wide expanse of pristine white sand and azure water marked by a small offshore cay. The gentle surf and reefs around the island make it a great spot for beginning snorkelers, and the marked underwater "trail" offers a lesson in Sea Life 101.
Snorkeling is best here in the morning, when the water is at its calmest.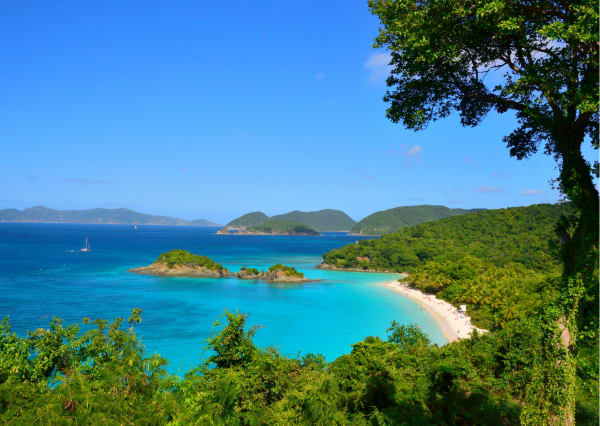 VI Turtle Tour gives visitors a chance to experience the sea turtles of the Virgin Islands on four-hour guided excursions with small tour groups. Once groups reach the bay site, snorkeling instruction is provided, with time alloted for participants to snorkel and swim up close with turtles.
The experience is documented with photography, which may be purchased after excursions for an additional fee.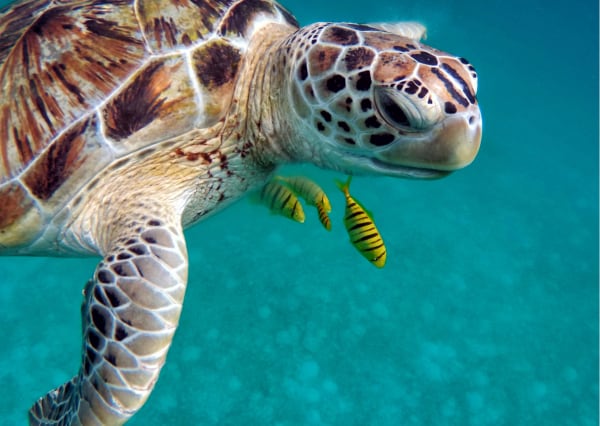 Disconnected from the more trodden coastal spots on St. Croix, the Carambola Tide Pools can only be reached with an arduous hike over the rugged rocks and promontories that erupt north of Annaly.
Daring travelers can often be seen taking a dip in the waters, showering in the salt-spray as the waves crash over the headlands and into the protected lagoons beyond!